IRS Lowers 2018 Family HSA Contribution Limit by $50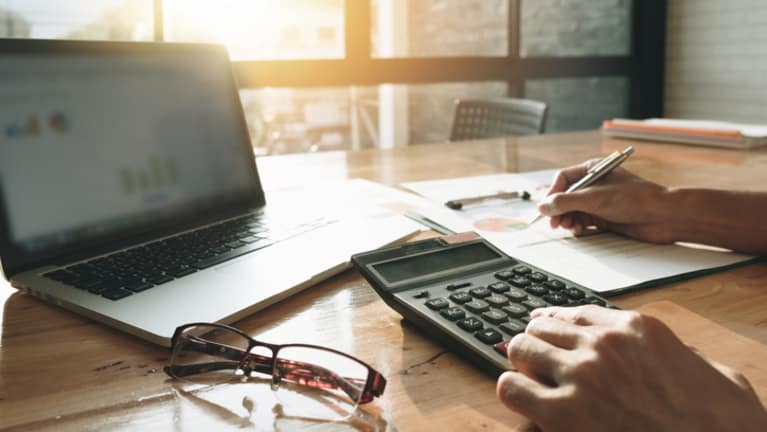 The 2018 contribution limit for health savings accounts (HSAs) linked to family coverage will be $6,850—not $6,900, as the IRS had previously announced. The IRS recalculated the limit because the Tax Cuts and Jobs Act that passed at the end of 2017 applies the so-called chained consumer price index (chained CPI) to increases in HSA and a few other employee benefit contribution limits.
In its Internal Revenue Bulletin No. 2018–10, released March 5, the IRS clarified that:
For HSAs, the annual tax-deductible contribution limit for tax year 2018 will stay at $3,450 for HSA account holders with self-only coverage through a high-deductible health plan but has been lowered to $6,850 for account holders with family coverage through a high-deductible plan.
For employer adoption assistance programs, the maximum amount that can be excluded from an employee's gross income for qualified adoption expenses is reduced to $13,810 from $13,840. Also, the adjusted gross income threshold after which the adoption exclusion begins to phase out is reduced to $207,140 from $207,580.
Health care flexible spending accounts (FSAs), transit and other benefit limits now linked to the chained CPI were not affected for 2018.
Because these changes apply to tax year 2018, "employees contributing to an HSA should be informed of the reduced maximum limit, and adjustments in contributions for the remainder of 2018 may be needed," advised Mark Stember, a partner in the Washington, D.C. office of law firm Kilpatrick Townsend, in an online post. "Employees who have already contributed themaximum amount for 2018, such as a one-time HSA contribution from a beginning-of-the-year bonus payment, will need to receive a refund of the excess contribution," Stember noted.
"Many employees calculate their pretax contributions to HSAs at the start of the year and don't think about it again until tax time," said Ryan McCostlin, a team member at Bernard Health, a benefits brokerage and HR software company. "Generally, employees who over-contribute to an HSA and don't correct it will get hit with a 6 percent excise tax."
The good news, he added, is that "even if an employee does over-contribute to an HSA, the IRS doesn't make it too hard to fix it. If employees can catch an over-contribution before filing their taxes, they can avoid penalties by removing excess contributions and treating them as normal taxable income."
Edward Fensholt, senior vice president and director of compliance services at Lockton, a benefits brokerage and consultancy, suggested in an alert from the firm that employers configure their payroll systems "to ensure no more than $6,850 is contributed by year end."
[SHRM members-only HR Q&A: Are employer contributions to an employee's health savings account (HSA) considered taxable income to the employee?]
A Different Inflation Measure
Now that the chained CPI is tied to several employee benefits—such as HSAs, health flexible spending accounts, commuter plans and adoption assistance benefits—"annual adjustments to contribution limits of these benefits will increase at a slightly lower rate and/or pace," according to the Flexible Benefits Services Corp., in a blog post. As an inflationary measure, chained CPI is lower than the more traditionally used CPI, since the chained CPI allows for consumer substitution among the goods and services that make up the index.
Critical Reception
The newly reduced HSA limit "was an unwelcome surprise to the employers who offer and administer these health plans," commented Kathryn Wilber, senior counsel for health policy at the American Benefits Council in Washington, D.C. "It may not seem like much, but this $50 difference creates a host of problems for employers and employees who contribute to the accounts."
"It's amusing to me that Republicans have been advocating increasing HSA contribution limits (as they should) yet managed to reduce them instead," wrote Michael Cannon, director of health policy studies at Washington, D.C.'s Cato Institute think tank, in an e-mail to SHRM Online.

Related SHRM Articles:
IRS Sets 2018 HSA Contribution Limits, SHRM Online Benefits, May 2017
Health Care Consumerism: HSAs and HRAs, SHRM Online Benefits, May 2016
By Stephen Miller CEBS
Mar 6, 2018